OPPO F21 Pro (Sunset Orange, 128 GB) (8 GB RAM)
In Stock
8 GB RAM | 128 GB ROM
16.33 cm (6.43 inch) Display
108MP Rear Camera
4500 mAh Battery
Description
Innovative IMX709 Selfie Sensor
Crafted with Sony hardware, the front camera of the Oppo F21 Pro smartphone features a camera image sensor that ensures high-resolution photo capturing capabilities. Also, it employs a RGBW sensor with white pixels that lets you capture light-sensitive images with optimum clarity. As a result, increased light intake capability on it, allows you to take bright and sharp images even in dimming light conditions.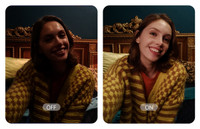 AI Portrait Enhancement
Boasting a customised AI Portrait feature, this mobile phone brings out the natural colour of your skin, while automatically adjusting the portrait style.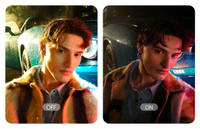 Bright HDR Selfies
Equipped with AI technology, this camera helps to automatically calibrate the brightness level in background scenes, thus rendering crystal clear and bright selfies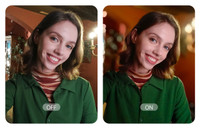 Stunning Bokeh Flare Portrait
Enjoy capturing stunning Bokeh videos on this smartphone, thanks to the Bokeh Flare Portrait feature. The integrated advanced algorithm of it. intelligently blurs the background and gives you complete focus on the subject. Thus, you experience DSLR images from your phone.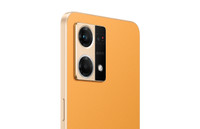 High-resolution AI Triple Camera
The rear camera of this phone features a 64MP AI Triple Camera that enables you to take stunning and flawless photos for every photo you take.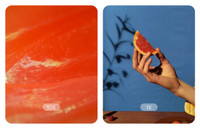 Microlens Camera
The 30x microscopic zoom lens on it lets you explore a micro universe at your fingertips with its extended range of focal lens. Hence, you can capture far-distance images with optimum clarity.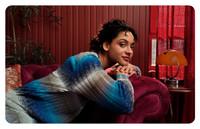 Flawless 108 MP Camera
Equipped with a Ultra-clear 108 MP Image capturing capability, this mobile phone renders flawless resolution photos and detailed images on any part of the photo, so that you can select another great shot.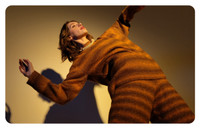 Flash Snapshot
The Flash snapshot feature lets you utilise the multi-frame captures for sharp and blur-free photos. As a result, you will not miss any moment while capturing photos.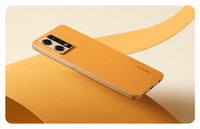 Elegant Fiberglass-Leather Design
Flaunting a Fibreglass-Leather design, this Oppo mobile is sure to grab the attention of the spectators as you take it outside, while ensuring trendy and durable utility.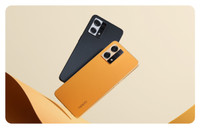 Enchanting Retro Look
This smartphone sports a flat-edged frame design with the camera that adds a trendy and contemporary look on your phone as you carry it along. The attractive lightweight and slim design of this phone makes it a delight for you to hold the phone for long.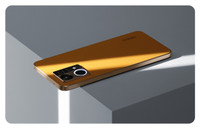 Hassle-free Orbit Light
The orbit lights feature on this phone keeps you updated of all your important notifications, messages, and even calls even when the phone is placed upside down.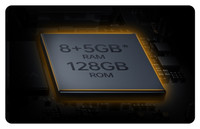 Enthralling Qualcomm Snapdragon Processor
This smartphone runs on the Qualcomm Snapdragon 6 nm processor to offer a seamless multitasking experience, long-lasting performance and enhanced power consumption capacity. Also, the RAM Expansion ability of upto 5 GB from unused ROM, delivers your device with smooth mobile computing performance. .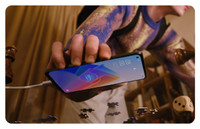 Monstrous Battery
This phone comes with a 33 W SUPER VOOC charger and 4500 mAh battery so that you can get 2.68 hours of talktime by charging your phone for about 31 minutes.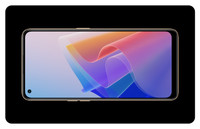 Breathtaking AMOLED Eye-Care Display
Sporting a 16.33 cm (6.43) punch-hole display, 90Hz refresh rate and 180Hz touch sampling rate, this smartphone ensures enhanced responsiveness and buttery-smooth scrolling experience, And with the AMOLED FHD+ eye care display, you can stay engrossed in entertainment without straining your eyes.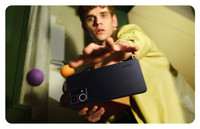 Sturdy-built Smartphone
Designed with a IPX4 water resistance rating, this Oppo smartphone can withstand high temperature, humidity, minor drops and scratches.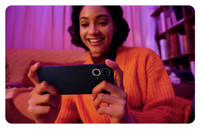 AI Frame Rate Stabilizer
Courtesy of the AI Frame Rate Stabilizer, you can experience stable frame-rate even during high system loads, while preventing your phone from getting overheated for smooth gaming performance.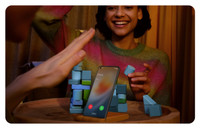 Smart Air Gestures
You don't have to worry when you are hands are occupied, as this smartphone comes with an innovative Air gesture feature, that lets you enjoy air swipe gestures to answer incoming calls and scroll through social apps.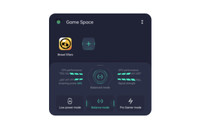 Adaptive Sleep
Powered by an smart Adaptive Sleep sensor, this feature helps to keep your screen off when you are not looking at it and goes on as soon as you start looking at it.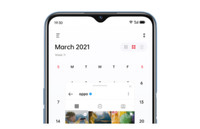 Easy Screen Translate
This smartphone comes with a screen translation feature, so that you can get a language support of up to 105 languages, thus letting you enjoy easily translated texts and images with the full-screen feature.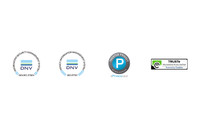 Security Authentication Technology
Featuring a Security Authentication technology, this smartphone keeps your private and sensitive data protected against harmful hackers.
General
| | |
| --- | --- |
| In The Box | Handset,Sim Card Tool,Adapter,Micro-USB Cable,Quick Guide |
| Model Number | |
| Model Name | |
| Color | |
| Browse Type | |
| SIM Type | |
| Hybrid Sim Slot | |
| Touchscreen | |
| OTG Compatible | |
Display Features
| | |
| --- | --- |
| Display Size | |
| Resolution | |
Os & Processor Features
| | |
| --- | --- |
| Operating System | |
| Processor Core | |
| Primary Clock Speed | |
Memory & Storage Features
| | |
| --- | --- |
| Internal Storage | |
| RAM | |
| Memory Card Slot Type | |
Camera Features
| | |
| --- | --- |
| Primary Camera Available | |
| Primary Camera | |
| Optical Zoom | |
| Secondary Camera Available | |
| HD Recording | |
| Full HD Recording | |
| Video Recording | |
| Frame Rate | |
| Image Editor | |
| Dual Camera Lens | |
Call Features
| | |
| --- | --- |
| Call Wait/Hold | |
| Conference Call | |
| Hands Free | |
| Video Call Support | |
| Call Divert | |
| Phone Book | |
| Call Timer | |
| Speaker Phone | |
| Call Records | |
| Logs | |
Connectivity Features
| | |
| --- | --- |
| Network Type | |
| Supported Networks | |
| 3G | |
| GPRS | |
| Bluetooth Support | |
| Wi-Fi | |
| Wi-Fi Hotspot | |
| Mini HDMI Port | |
| NFC | |
| USB Tethering | |
| TV Out | |
| Infrared | |
| USB Connectivity | |
Other Details
| | |
| --- | --- |
| Smartphone | |
| SIM Size | |
| Social Networking Phone | |
| Instant Message | |
| Business Phone | |
| Removable Battery | |
| MMS | |
| SMS | |
| Keypad | |
| Voice Input | |
| Predictive Text Input | |
| SIM Access | |
Battery & Power Features
| | |
| --- | --- |
| Battery Capacity | |
Warranty
| | |
| --- | --- |
| Warranty Summary | |
Quick Comparison
Settings
OPPO F21 Pro (Sunset Orange, 128 GB) (8 GB RAM)

remove

Samsung Galaxy A13 Light Blue, 4GB RAM, 128GB Storage

remove

realme Narzo 50A (Oxygen Green, 128 GB) (4 GB RAM)

remove

Samsung Galaxy A23 Blue, 8GB RAM, 128GB Storage

remove

Samsung Galaxy A73 5G Awesome White, 8GB RAM, 128GB Storage

remove

Oppo A55 (Starry Black, 4GB RAM, 128GB Storage) | 5000mAh Battery | 50MP AI Camera | 18W Fast Charging

remove

Name
OPPO F21 Pro (Sunset Orange, 128 GB) (8 GB RAM)

remove

Samsung Galaxy A13 Light Blue, 4GB RAM, 128GB Storage

remove

realme Narzo 50A (Oxygen Green, 128 GB) (4 GB RAM)

remove

Samsung Galaxy A23 Blue, 8GB RAM, 128GB Storage

remove

Samsung Galaxy A73 5G Awesome White, 8GB RAM, 128GB Storage

remove

Oppo A55 (Starry Black, 4GB RAM, 128GB Storage) | 5000mAh Battery | 50MP AI Camera | 18W Fast Charging

remove

Image
SKU
Rating
Price

₹

12,990.00 –

₹

15,750.00
Stock

In Stock

In Stock

In Stock

In Stock

In Stock

In Stock

Availability
In Stock
In Stock
In Stock
In Stock
In Stock
In Stock
Add to cart
Description

8 GB RAM | 128 GB ROM
16.33 cm (6.43 inch) Display
108MP Rear Camera
4500 mAh Battery

167.2mm (6.6") FHD+ Infinity V Display, 1080 x 2408 resolution with 20:9 aspect ratio

Powerful 2.2 GHz Octa-Core Processor

50MP (F1.8) Rear Camera, 8MP (F2.2) Front Camera.

4GB RAM, 64GB ROM ,Android 12.0 OS

4 GB RAM | 128 GB ROM | Expandable Upto 256 GB
16.51 cm (6.5 inch) HD+ Display
50MP + 2MP + 2MP | 8MP Front Camera
6000 mAh Battery

50MP Quad Camera with OIS

Powerful 2.4GHz Snapdragon Octa-Core processor

165.4mm (6.6") FHD+ Infinity V 90Hz Smooth Display

8GB RAM, 128GB ROM ,Android 12.0 OS

5000 mAH long lasting Battery

Samsung Galaxy A73 5G with 108MP Rear Camera with OIS

IP67 rating for water and dust resistance

6.7" FHD+ Super AMOLED+ Infinity-O Display

Super smooth screen with 120Hz refresh rate

6.51" Inch (16.53cm) HD+ Punch Hole Display | Screen to body ratio 89.2% | Side mounted Fingerprint

MediaTek Helio G35 GPU IMG GE8320 @ 680 MHz | Powerful 2.3 GHz Octa-core processor, support LPDDR4X memory

5000 mAh lithium polymer battery

50MP AI Triple Camera ( 50MP Main + 2MP Mono + 2MP macro Lens) | 16MP Front Camera

Content

Innovative IMX709 Selfie Sensor

Crafted with Sony hardware, the front camera of the Oppo F21 Pro smartphone features a camera image sensor that ensures high-resolution photo capturing capabilities. Also, it employs a RGBW sensor with white pixels that lets you capture light-sensitive images with optimum clarity. As a result, increased light intake capability on it, allows you to take bright and sharp images even in dimming light conditions.

AI Portrait Enhancement

Boasting a customised AI Portrait feature, this mobile phone brings out the natural colour of your skin, while automatically adjusting the portrait style.

Bright HDR Selfies

Equipped with AI technology, this camera helps to automatically calibrate the brightness level in background scenes, thus rendering crystal clear and bright selfies

Stunning Bokeh Flare Portrait

Enjoy capturing stunning Bokeh videos on this smartphone, thanks to the Bokeh Flare Portrait feature. The integrated advanced algorithm of it. intelligently blurs the background and gives you complete focus on the subject. Thus, you experience DSLR images from your phone.

High-resolution AI Triple Camera

The rear camera of this phone features a 64MP AI Triple Camera that enables you to take stunning and flawless photos for every photo you take.

Microlens Camera

The 30x microscopic zoom lens on it lets you explore a micro universe at your fingertips with its extended range of focal lens. Hence, you can capture far-distance images with optimum clarity.

Flawless 108 MP Camera

Equipped with a Ultra-clear 108 MP Image capturing capability, this mobile phone renders flawless resolution photos and detailed images on any part of the photo, so that you can select another great shot.

Flash Snapshot

The Flash snapshot feature lets you utilise the multi-frame captures for sharp and blur-free photos. As a result, you will not miss any moment while capturing photos.

Elegant Fiberglass-Leather Design

Flaunting a Fibreglass-Leather design, this Oppo mobile is sure to grab the attention of the spectators as you take it outside, while ensuring trendy and durable utility.

Enchanting Retro Look

This smartphone sports a flat-edged frame design with the camera that adds a trendy and contemporary look on your phone as you carry it along. The attractive lightweight and slim design of this phone makes it a delight for you to hold the phone for long.

Hassle-free Orbit Light

The orbit lights feature on this phone keeps you updated of all your important notifications, messages, and even calls even when the phone is placed upside down.

Enthralling Qualcomm Snapdragon Processor

This smartphone runs on the Qualcomm Snapdragon 6 nm processor to offer a seamless multitasking experience, long-lasting performance and enhanced power consumption capacity. Also, the RAM Expansion ability of upto 5 GB from unused ROM, delivers your device with smooth mobile computing performance. .

Monstrous Battery

This phone comes with a 33 W SUPER VOOC charger and 4500 mAh battery so that you can get 2.68 hours of talktime by charging your phone for about 31 minutes.

Breathtaking AMOLED Eye-Care Display

Sporting a 16.33 cm (6.43) punch-hole display, 90Hz refresh rate and 180Hz touch sampling rate, this smartphone ensures enhanced responsiveness and buttery-smooth scrolling experience, And with the AMOLED FHD+ eye care display, you can stay engrossed in entertainment without straining your eyes.

Sturdy-built Smartphone

Designed with a IPX4 water resistance rating, this Oppo smartphone can withstand high temperature, humidity, minor drops and scratches.

AI Frame Rate Stabilizer

Courtesy of the AI Frame Rate Stabilizer, you can experience stable frame-rate even during high system loads, while preventing your phone from getting overheated for smooth gaming performance.

Smart Air Gestures

You don't have to worry when you are hands are occupied, as this smartphone comes with an innovative Air gesture feature, that lets you enjoy air swipe gestures to answer incoming calls and scroll through social apps.

Adaptive Sleep

Powered by an smart Adaptive Sleep sensor, this feature helps to keep your screen off when you are not looking at it and goes on as soon as you start looking at it.

Easy Screen Translate

This smartphone comes with a screen translation feature, so that you can get a language support of up to 105 languages, thus letting you enjoy easily translated texts and images with the full-screen feature.

Security Authentication Technology

Featuring a Security Authentication technology, this smartphone keeps your private and sensitive data protected against harmful hackers.

Samsung Galaxy A13 with 167.2mm (6.6") FHD+ Infinity V Display (1080 x 2408), Powerful 2.2 GHz Octa -Core Processor with 5000 mAH long lasting Battery, 50MP Rear Camera + 8MP Front Camera, Android 12.0 OS

What is in the box?

User Manual,Sim Ejection Pin,Travel Adapter,USB Cable

Equipped with a Helio G85 Gaming Processor, the realme Narzo 50A is a high-speed smartphone that lets you play intense games and binge-watch favourite shows. This smartphone features a 6000 mAh Battery and 18W Quick Charge for uninterrupted performance, and a 50 MP AI Triple Camera to click beautiful photos.

Helio G85 Gaming Processor

With an Helio G85 Gaming Processor that delivers a clocking speed of up to 2.0 GHz, the realme Narzo 50A is made for multitasking and intense gaming.

6000 mAh Battery

The 6000 mAh battery delivers up to 53 days of standby time, up to 48 hours of calling time, and up to eight hours of gaming time with a single full charge. It also has a Super Power Saving Mode that offers up to 144 minutes of calling time even with 5% power.

18W Quick Charge

The 9V/2A adapter boosts the battery life of this smartphone in no time. Also, it supports reverse charging to let you charge any other phone and/or AIoT device.

50 MP AI Triple Camera

The feature-rich camera system of this realme Narzo smartphone has a 50 MP primary camera, a 2 MP macro lens, and a portrait lens. Thus, it lets you experiment with various different types of photography.

Super Nightscape

The 50 MP AI triple camera of this smartphone features a Super Nightscape function to capture the beauty of the night. There are also built-in filters to add an artistic touch to your lovely photos.

8 MP AI Selfie Camera

The selfie camera of this realme phone has an HDR mode and AI Beauty Mode to enhance the clarity and beauty of your selfies.

16.5 cm (6.5) Mini-drop Fullscreen

The 16.5 cm (6.5) Mini-drop Fullscreen display with an 88.7% screen-to-body ratio makes gaming and watching shows an immersive experience.

Instant Fingerprint Sensor

The Instant Fingerprint Sensor lets you log in in no time and also helps you maintain your privacy.

Diagonal Stripe Design

The distinct, street-style diagonal stripe design of this smartphone adds to its aesthetic appeal.

3-card Slot

This smartphone has two nano SIM slots and one MicroSD slot. So, you can use two phone numbers and expand the memory capacity to 256 GB.

realme UI 2.0

realme UI 2.0 is based on Android 11 OS, and it has a user-friendly, intuitive interface that offers multiple customisation options. Also, it helps you to protect your privacy.

Samsung Galaxy A23

The Galaxy A23's Ambient Edge design connects the camera with the body seamlessly with simple but refined curves. The slim and symmetric Galaxy A23 comes in Black, White, Blue, and Peach colors. Snap memorable moments in clear detail with the 50MP Main Camera. Expand the viewing angle with Ultra Wide Camera. Customize focus with Depth Camera, or get closer to the details with Macro Camera. Capture your world on-the-go. With OIS, your Galaxy A23 records your videos more smoothly and captures finer details even in low light.

Similar to human eyesight, the 5MP Ultra Wide Camera sees the world with a 123-degree angle of view, adding more perspective to everything you shoot. The Galaxy A23 combines Octa-core processing power with up to 6GB/8GB of RAM for fast and efficient performance for the task at hand. Enjoy 128GB of internal storage and add up to 1TB more with MicroSD card.

Get in close with the 2MP Macro Camera and capture vivid details.The natural bokeh effect also helps your subject stand out from the background. The 2MP Depth Camera lets you adjust the depth of field in your photos. Adjust the background blur for high-quality portrait shots that make your subject truly stand out.

Stay ahead of the day with a battery that won't slow you down. The 5,000mAh (typical)¹ battery lets you keep doing what you do, for hours on end

Samsung Galaxy A73 5G with 108MP Rear Camera with OIS, IP67 rating for water and dust resistance, 6.7" FHD+ Super AMOLED+ Infinity-O Display, Super smooth screen with 120Hz refresh rate, and Powerful 2.4GHz Octa-Core Snapdragon processor

What is in the box?

1 Handset,Cable,User Manual,SIM Ejection Pin

6.51" Inch (16.53cm) HD+ Puch-hole Display with 1600x720 pixels | 5000 mAh Battery | 50MP AI Triple Camera | Larger screen to body ratio of 89.2% |Side Fingerprint Sensor

Weight
Dimensions
N/A
N/A
N/A
N/A
N/A
N/A
Additional information

| | |
| --- | --- |
| Color | Black, Blue, Peach |
| Size | 4GB RAM + 128 GB Storage, 4GB RAM + 64 GB Storage, 6 GB RAM + 128 GB Storage |

| | |
| --- | --- |
| Color | Black, Blue, Orange, Light Blue, Peach |
| Size | 6 GB RAM + 128 GB Storage, 8 GB RAM + 128 GB Storage |